About Our Dental Office – Deerfield, IL
High-Quality Care
from a Passionate Dentistry Team
Dr. Mark Jacob and our entire dentistry team are incredibly passionate about what we do. We want to be able to provide our dental patients with the top-notch, comprehensive dentistry that they deserve, which is why our dental office is equipped with the latest technology. Plus, we regularly sharpen our skills with advanced continuing education. You can learn more about what makes our driven dentistry team stand out from all the other dental offices in our area below.
All Dental Services
Under One Roof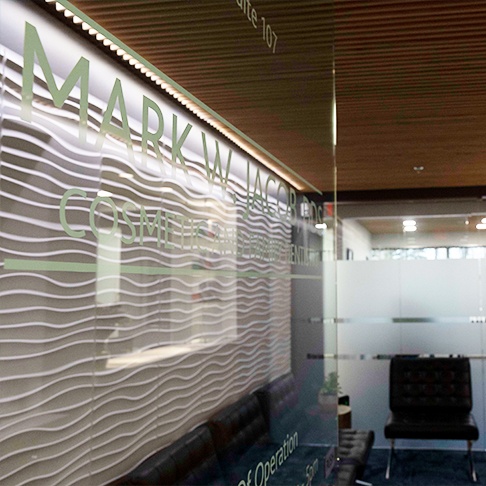 Our team is composed of specialists as well as general dentists, broadening the scope of treatments that we're able to offer. If you're looking to replace missing teeth with lifelike, natural-feeling replacements, our prosthodontist, Dr. Prieto, and our periodontist, Dr. John Vickery and Dr. Karshen, can complete the entire dental implant procedure in-office. Dr. Jacob, our lead dentist, has over 35 years of experience and offers a wide array of cosmetic and preventive treatments, helping keep your oral health on the right track and your smile looking beautiful.
Clean, Modern
Dental Office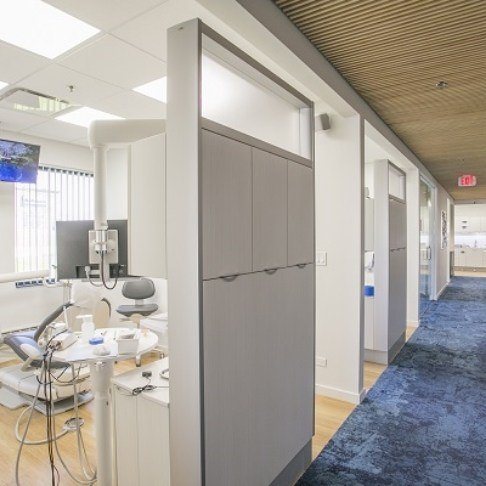 Our dental office was just built three years ago. It's equipped with the latest, most reliable dental technology, allowing us to plan the most precise and optimally successful procedures. Our entire team also shows off our personality by wearing fun, hot pink scrubs—making our dental office the perfect balance of exciting, cutting-edge, and modern. You can take a short virtual tour by clicking on the link below.
A Team of
Dental Patient Advocates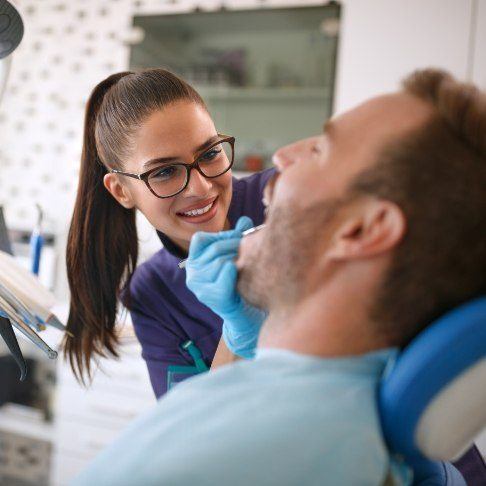 Our top priority is helping our patients make informed decisions for their smiles. That's why we take the time to answer any questions they have and walk them through each of our treatment recommendations and diagnoses. By doing this, we hope to ease any nervousness that our patients may feel about committing to treating an issue.