Preventive Dentistry – Deerfield, IL
The Key to a Healthy Grin
Serious oral health problems don't just develop overnight. In fact, advanced issues like tooth infections and gum disease are often a result of poor oral hygiene or non-frequent visits to the dentist. The best way to keep yourself out of your emergency dentist's chair is by staying on-top of your oral health with preventive dentistry in our Deerfield, IL dental office. This involves visiting Mark W. Jacob, DDS, PC every six months for dental checkups and teeth cleanings, so you can avoid common issues like cavities.
Why Choose Mark W. Jacob, DDS, PC for Preventive Dentistry?
Dentist with Over 35 Years of Experience
Beautiful, New
Dental Office
We See Children
& Adults
Dental Checkups
& Teeth Cleanings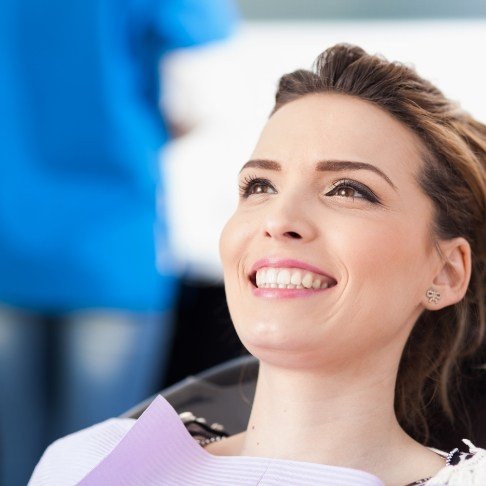 The American Dental Association recommends visiting the dentist every six months for a checkup and cleaning. You'll have X-rays taken of your mouth and receive a thorough exam of your teeth and gums. This allows our team to spot any early signs of problems before they have a chance to progress. Then, one of our dental hygienists will professionally clean and polish your teeth, keeping your smile feeling refreshed until the next time we see you.
Nightguards for Teeth Grinding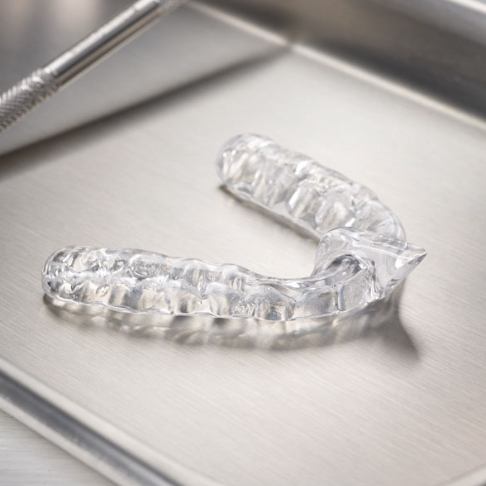 With the stress of everyday life, it's not uncommon for people to grind and clench their teeth while they sleep. Unfortunately, this could put you at-risk of breaking or cracking a tooth. With one of our customized nightguards, you can protect your teeth from the grinding force of bruxism and shield your jaw joints and facial muscles.
Fluoride Treatments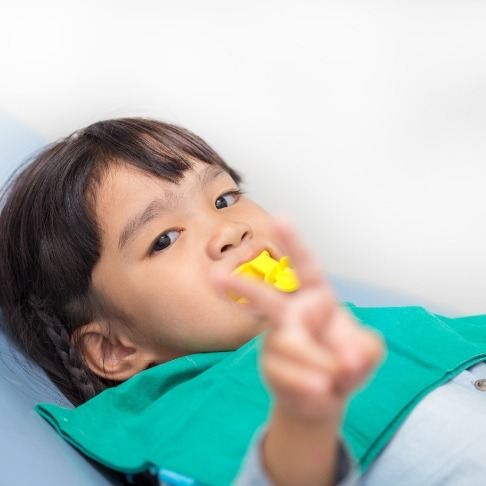 Fluoride is a naturally derived mineral that's found in various organic elements in the environment, like air and certain fresh fruits and vegetables. It's added to local water sources and oral hygiene products because it has been shown to strengthen the outermost protective layer of teeth, called the enamel. If we notice that you aren't receiving enough fluoride in your daily diet, we can supplement it with a quick treatment at the end of your routine cleaning.
Oral Cancer Screenings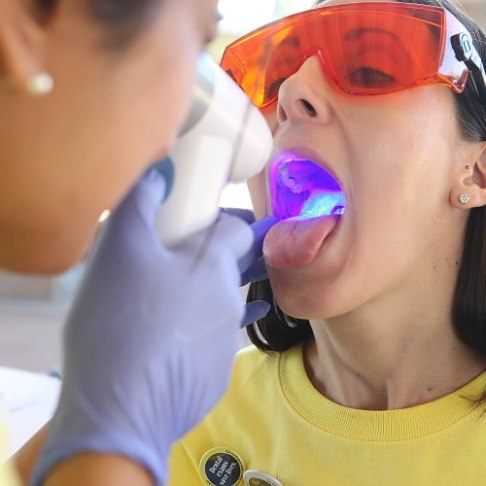 Oral cancer is an incredibly deadly disease, especially when it's not caught in its earliest stages. Dr. Jacob conducts thorough screenings of your mouth, throat, and lips at each of your checkups to spot any potential cancerous signs. These include symptoms such as a red and white rough patch in your mouth or an oral sore that hasn't healed within a couple of weeks. If anything is found, he will refer you for additional testing.
Toothpaste & Mouthwash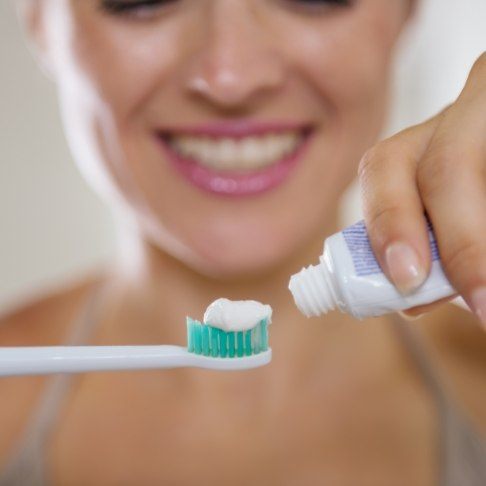 Do you get overwhelmed by the sheer number of oral hygiene products when you go to your local drug store? Our team can make your visits easier by suggesting which oral hygiene products we believe would benefit you the most.