Advanced Dental Services & Technology – Deerfield, IL
Dedicated to Precise,
Detail-Oriented Dentistry
The dental team members at Mark W. Jacob, DDS, PC are all about the details. We believe they're the difference between good and exceptional dentistry. That's why our dental office is equipped with the latest, most reliable diagnostic and comfort technology. These advanced dental servcies and technologies ensure that we never miss a beat when it comes to planning treatments and diagnosing issues.
Intraoral Cameras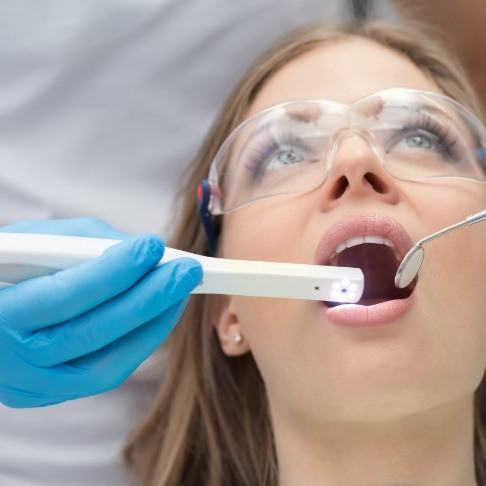 Our Carestream intraoral cameras are used during each of our patients' dental checkups. It allows Dr. Jacob to take a closer look at hard-to-see areas of the mouth. It has a small camera on the end of a wand that captures still images and live video footage that we can project onto a chairside monitor. These pictures help us better examine the mouth and educate our patients on any oral health problems that we find.
Digital X-Rays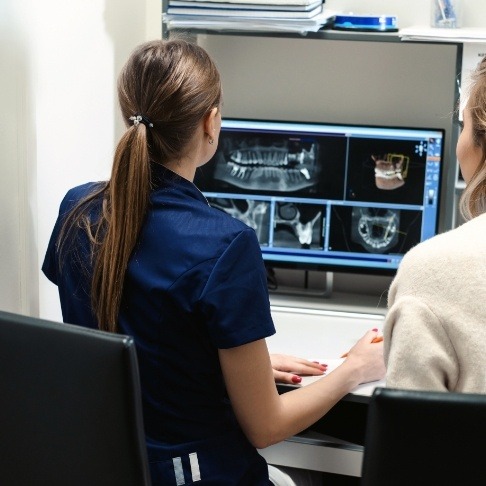 In the past, dentists would use film X-rays to examine the areas of the mouth that lie below the gumline, like the roots of teeth. The film would often take awhile to develop, drawing out simple checkups and cleanings. Today, we utilize Panorex digital X-rays, which is able to take photos like a digital camera, making them immediately viewable. This technology minimizes radiation exposure to patients by up to 95%, making the overall process safer.
iTero Digital Impressions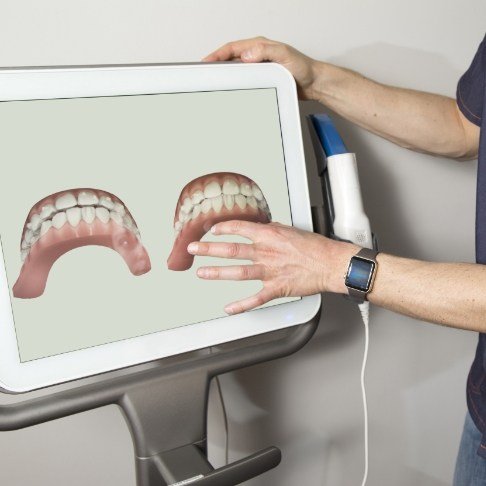 Instead of relying on a clump of putty to take precise measurements of your teeth and bite, we use our iTero digital impression system. With one wave of a wand, it's able to capture a detailed, 3D digital blueprint that we can send off to our dental laboratory.
For patients who are anxious or fearful of visiting the dentist, we offer nitrous oxide sedation, which is fast-acting and doesn't have lasting effects. We'll simply place a nose mask onto you when you arrive, and within a minute, you'll feel the relaxing, euphoric effects of the gas wash over you. Once your appointment is finished, we'll remove it, and just as quickly as the effects took place, they'll wear off, allowing you to go on with your day as you normally would.