Gum Disease Treatment – Deerfield, IL
Preserving Smiles Effectively
Gum disease is one of the most common oral health problems in the nation, estimated to affect one out of every two adults according to the Centers for Disease Control and Prevention. The dental team's goal at Mark W. Jacob, DDS, PC is to spot the early signs of this issue before it progresses and treat it immediately. To do this, he may suggest scaling and root planing in combination with antibiotic therapy and other advanced solutions for gum disease treatment from our Deerfield, IL periodontist.
Why Choose Mark W. Jacob, DDS, PC for Gum Disease Treatment?
Dentist with 35+ Years of Experience
Dedicated Dentist
& Team
New, Beautiful
Dental Office
Gum Infection Therapy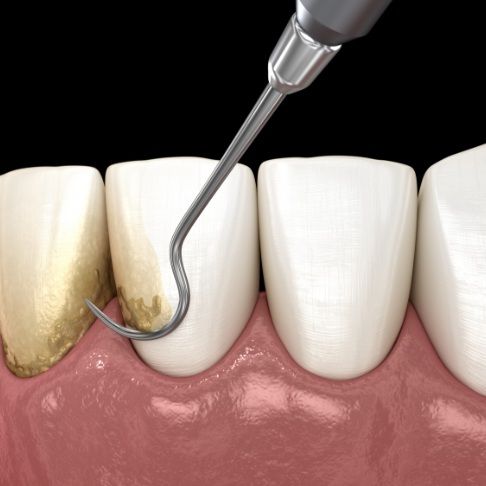 Gum Infection Therapy, sometimes referred to as a scaling and root planing, is a two-step procedure that can take place over the course of one or two visits. First, Dr. Jacob will thoroughly remove all plaque and tartar from the surface of the teeth, paying extra attention to the gumline. Then, he'll smooth out the roots of the teeth, which will allow the gums to firmly reattach to the teeth and protect them from harmful oral bacteria.
Antibiotic Therapy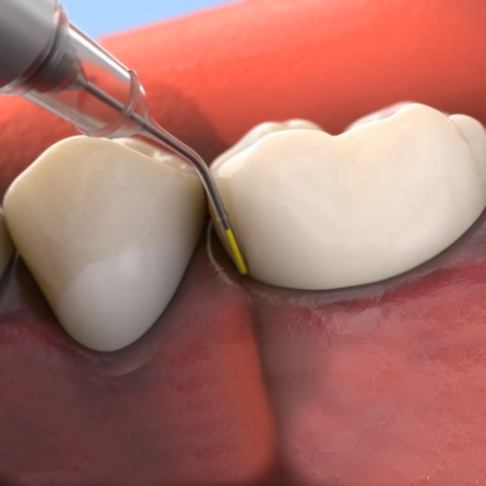 In combination with scaling and root planing, we often recommend antibiotic therapy. This will help fight off the harmful oral bacteria causing your symptoms. We use both Arestin and Peridex depending on your unique needs. Arestin utilizes small microspheres that slowly release medication into the pockets of your gums. Peridex is a rinse that contains Chlorhexidine to help reduce swelling and redness in the gums by killing bacteria.