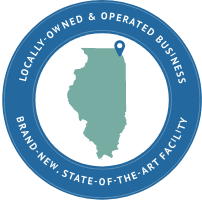 Personalized Dental Care
You Can Trust
"I'm proud to say that I am completely obsessed with dentistry. When I'm not at the dental office, I'm thinking about ways to better serve my dentistry patients, and I'll frequently come into the dental office during my off hours and will even text dental patients to make sure they are feeling comfortable after a procedure."

Mark W. Jacob, DDS
Our Dental Patients Love Us
"Dr. Jacob and his team are the best! They are extremely knowledgeable, professional, and it is evident how much they care for their patients. On my first visit, Dr. Jacob and Sandra made me feel like I had already been going there for years. Dr. Jacob's office goes the extra mile to not only provide excellent dental care, but also to make you feel comfortable and valued and as a patient. Going to the dentist is something I look forward to now and I could not recommend them more!"

Emily A., Deerfield, IL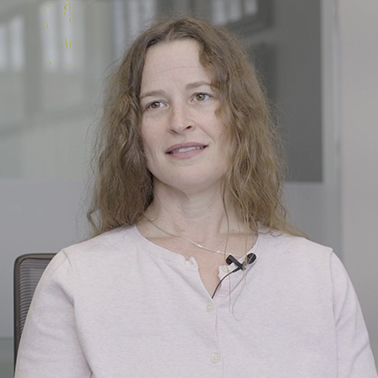 "Dr. Jacob's office is clean and fresh. The doctor and his staff are very friendly and attentive. I was impressed with the technology he uses and the way he communicates the current issues and possible future issues of my teeth with me. Going to the dentist can be tough, but Dr. Jacob made it a smooth experience. I would recommend his services to a friend."

Herbert M., Deerfield, IL
"Dr. Jacob is a magician. I chipped 2 of my front teeth and he fit me into his busy schedule to fix them ASAP. He is a great person and dentist. I highly recommend him. Also, Sandra is my hygienist. She always does an A+ and I look forward to chatting with her when she cleans my teeth. I will be a client for life."

Carolyn S., Deerfield, IL
Our Dental Patients Love Us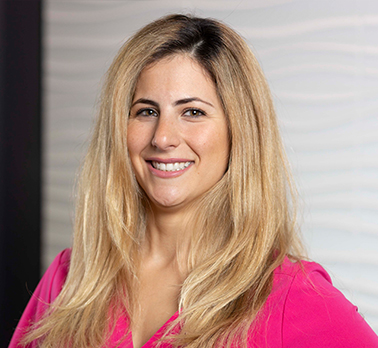 "For me, my goal every day isn't to just take care of teeth, but rather to take care of people. I want our dental patients to feel they are visiting family or friends when they come to our dental office. I always have a smile on my face because I love what I do, and I remember each dentistry patient from visit to visit. I ask about their families, their hobbies, and their goals, not because I've been trained to do so, but because I truly care. I think our dental patients can really tell the difference."
– Sandra, Registered Dental Hygienist
Kathy on Our VIP Dental Membership Plan

"If you don't have dental insurance, no worries! We work hard to ensure that all of our dental patients' needs are met. We've created an In-House Dental Membership Plan that provides similar benefits for a low annual cost. You can be covered for twice-yearly dental checkups and teeth cleanings – just like dental insurance! Being a member makes you eligible for big discounts, should you need a tooth extraction, dental crown, fillings – or anything else."
— Kathy, Dental Office Manager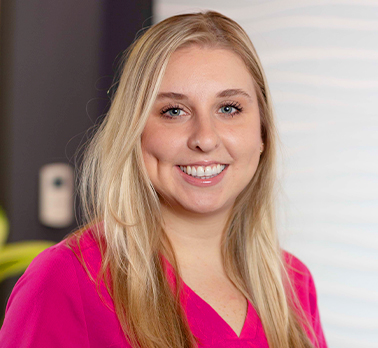 Frequently Asked Questions
Whether you have some dental issues that need to be addressed or you are looking to replace your missing teeth, we are happy to help you achieve your smile goals. You may have some unanswered questions, so we're here to help! Here are the answers to some of the most common questions we receive at our practice in Deerfield. If you don't see the information that you're looking for don't hesitate to give us a call . We'll be happy to address any of your questions or concerns.
How do I get emergency dental care?
If you're experiencing a life-threatening emergency, you should call 911 right away. For other dental emergencies , give us a call so you can talk to a member of our team and explain what's going on. Most emergency rooms are not equipped to handle dental emergencies, so you're unlikely to get the help you need there. At Deerfield Dentist, we offer same-day and after-hours emergency appointments so we're always available to help. Dental emergencies are often an indication of bigger dental issues. This is a great time to get back on track with regular cleanings and checkups .
How can I make a same-day appointment with a dentist?
The best way to get a same-day appointment with us is to give us a call. This way, you can explain your situation to us. Then we can give you further instructions. Same-day appointments are available to assess the situation, eliminate any pain, and put together a treatment plan to restore the health of your smile.
What is the best way to find a dentist who does dental implants?
Dental implants are the best way to replace missing teeth. It is important to do your homework when choosing a dentist to complete your procedure. Periodontists and prosthodontists specialize in dental implants, and we are fortunate to have both of these specialists on staff. Remember to look for a dentist who has completed advanced training in dental implants, so you know they have plenty of experience in placing them. At Deerfield Dentist, we offer both titanium and zirconia dental implants to meet the unique needs of our patients.
What level of education is required to be a dentist?
All dentists in the United States must have either a Doctor of Dental Medicine (DMD) or a Doctor of Dental Sciences (DDS) from one of the 67 Accredited dental schools in the country. Dental school takes three years with a combination of classroom and hands-on learning. Some dentists continue their education by earning 1 of 12 specializations recognized by the American Dental Association. These require an additional 3+ years of training. It doesn't stop there. Dentists must complete a certain number of continuing education hours each year to keep their licenses.