Invisalign – Deerfield, IL
Get the Smile of Your Dreams Without the Metal
Although traditional orthodontics are a tried-and-true treatment, there is much to be desired when it comes to aesthetics. Fortunately, for patients in Deerfield, IL, Dr. Mark Jacob has a solution that is just as effective and reliable but is immensely more discreet: Invisalign. With the clear aligners, your teeth will be gently moved into their properly aligned positions – no metal brackets or wires needed. If you'd like to learn more about this teeth-straightening solution, schedule a consultation with our team or read on!
Why Choose Dr. Mark Jacob For Invisalign?
Dentist with 35+ Years of Experience
Additional Financing Through CareCredit
Early Morning and Weekend Hours
How Invisalign Works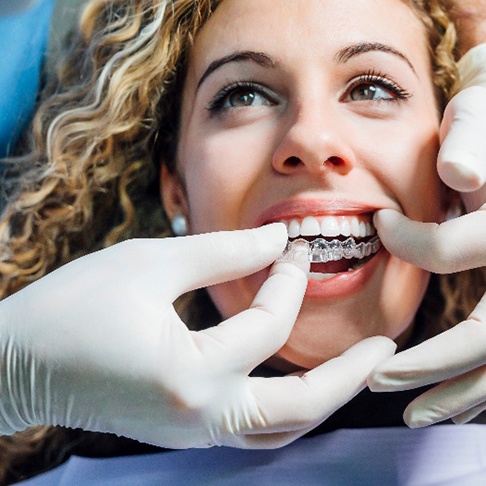 Invisalign has helped more than 12 million patients around the world achieve their dream smiles, but how do the clear aligners work? In short, Dr. Jacob will provide you with a custom series of clear aligners. You'll wear each one for 20-22 hours a day and around two weeks at a time. Each time you move onto a new set of trays, your teeth will be moved slightly closer to their ideal positions. By the end of your treatment, you'll have the straight teeth and beautiful smile you've always wanted!
Indications for Invisalign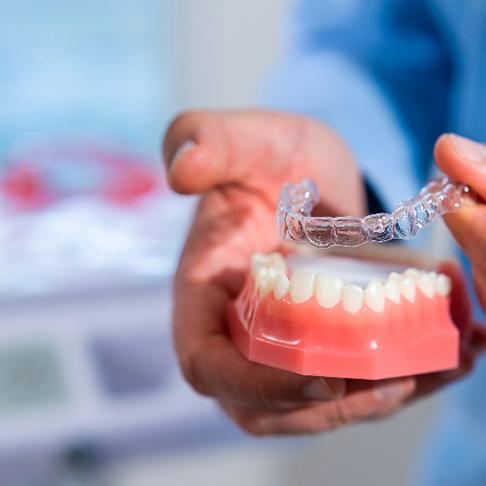 Although Invisalign isn't typically ideal for patients with severe cases of malocclusion, it is still a highly versatile orthodontic treatment. Most often, the clear aligners are used to address:
Crowded Teeth
Crooked teeth that overlap don't just come with aesthetic drawbacks; they can negatively impact your oral health. That's why Invisalign isn't just a "cosmetic" treatment. By moving your teeth into their proper positions, you can enjoy a healthier and more beautiful smile!
Gaps Between Teeth
While some patients like the gap between their front teeth, many patients aren't enthused. Plus, the spaces can harbor food particles and debris, increasing your chances of tooth decay and gum disease. Fortunately, Invisalign can fix this common orthodontic issue as well.
Bite Alignment
Underbites, crossbites, and overbites are a few common orthodontic problems that can negatively impact your ability to chew. Many patients with misaligned bites also struggle with chronic teeth grinding and clenching, which can result in premature wear and tear. Don't worry – Invisalign can address some bite issues as well!
The Benefits of Invisalign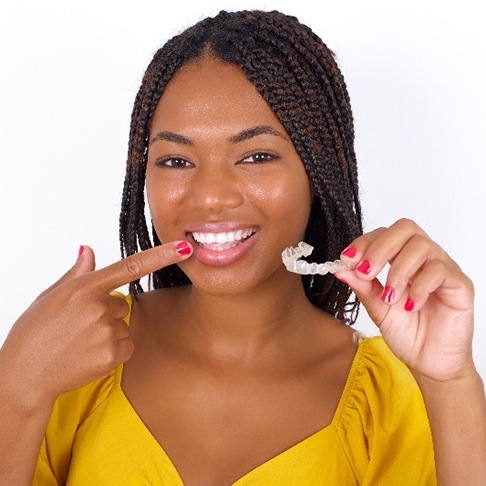 Each year, more and more patients choose Invisalign because of the numerous benefits clear aligners offer, including:
Virtually undetectable treatment
No dietary restrictions
Hassle-free oral hygiene
Fewer check-in appointments
Comfortable, custom-made trays
How Much Does Invisalign Cost?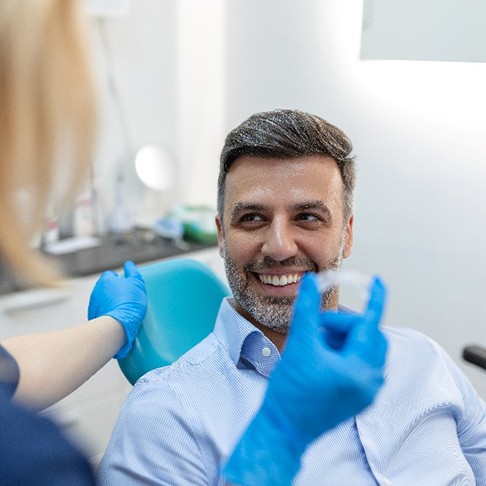 Sadly, there isn't a one-size-fits-all answer when it comes to the cost of Invisalign. That's because each patient's smile is unique! Although there isn't a flat fee, our team will always be transparent about the price, and we can even provide you with an estimate at your consultation. If you would like to learn more on the topic beforehand, then this next section is for you!
Factors That Affect the Cost of Invisalign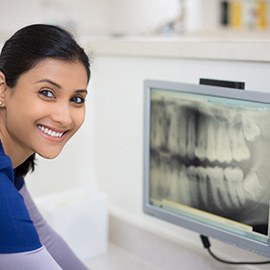 As we mentioned above, each treatment plan is completely custom. To determine the price of your treatment, Dr. Jacob will need to consider several important factors, like how severe your misalignment is, how many trays you'll need, and if you need to straighten one or both arches of your teeth. Once your time with clear aligners begins, you'll need to stay on-track with your treatment plan to avoid additional costs. That's why we encourage our patients to do their best not to lose any aligners and to always meet the 20-22 hour-a-day wear time.
Invisalign vs. Smile Direct Club™: Which Costs More?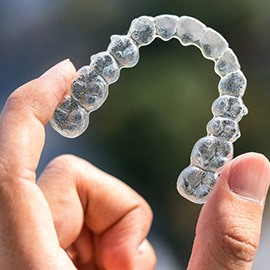 Mail-order clear aligners are cheaper than Invisalign. However, the price isn't the only factor you should consider, especially since these alternatives have numerous lawsuits from previous patients who had nightmare experiences. Simply put, when it comes to something as important as your smile and oral health, it's important to invest in a reliable, safe orthodontic treatment that is supervised by a licensed dental professional. If you're worried about the cost, don't hesitate to talk to our team about the financial solutions we offer, including dental insurance.
Does Dental Insurance Cover Invisalign?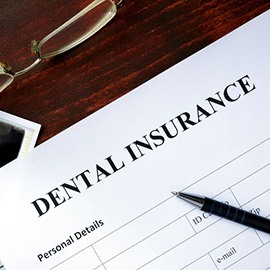 While dental insurance plans aren't the same across the board, there are several that include a once-in-a-lifetime orthodontic benefit. So, if you are interested in Invisalign and are currently insured, then review the fine print on your plan or give your provider a call.
Note: our team always welcomes dental insurance and is in-network with Delta Dental Premier! So, if you have any questions about your coverage or your out-of-pocket expenses, give us a call so we can help.
Options for Making Invisalign Affordable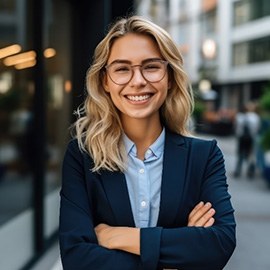 In addition to welcoming dental insurance, our patients can utilize the following financial solutions to make Invisalign more affordable:
In-house membership plan – For a low monthly or annual fee, you can join our in-house membership plan and get valuable discounts on your dental care. One of the biggest perks of this financial solution is that, unlike dental insurance, there aren't any annual deductibles, yearly maximums, or waiting periods!
Flexible financing – If paying for the entire price of your treatment in one lump sum isn't feasible, don't worry. We're happy to welcome flexible financing through CareCredit, which allows you to space out your payments into manageable chunks instead.